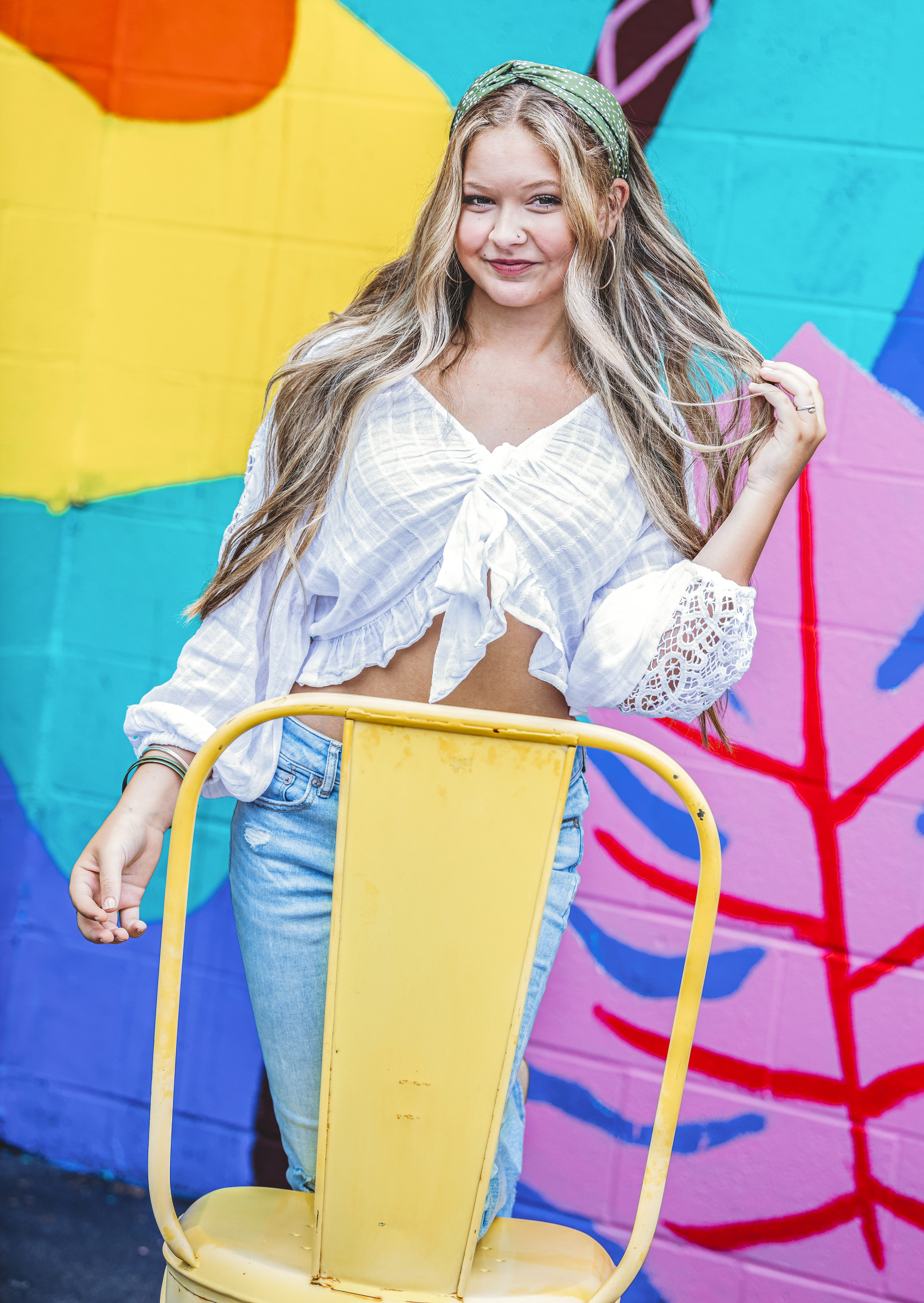 Peanut Galleries Senior Models
Are you interested in starting a modeling career all while having fun with friends? Join our 2024 senior model team where you will not only learn to pose like a model and build your portfolio but you will receive $50 cash for each friend that you refer for senior photos. Here's how it works…
~  You'll model for our group modeling shoot on Sunday, May 21 . We'll model as a team where we'll have an 80's theme at a location to be determined. I will help you pose and you'll have assistance with hair and makeup. Each model will receive group photos & individual photos as part of our shoot free of charge.
~   We'll have dinner out as a team for our strategy session to get to know each other, plan what to wear and discuss all of the details.
~  Once your modeling and senior photos are posted on social media, you are required to post and tag
Peanut Galleries five times throughout your senior year. This helps you and I both get referrals. Each senior that you refer that books and pays for a session will earn you $50 in cash.
~  Models will book their personal senior session for sometime between June 1st, 2023 and April 7, 2024. All models are required to sign a contract stating that they will only use Peanut Galleries Photography for their senior photos.
(this does not include sports, music or required school photos)
~  What you get: Approximately 50 high resolution digital images which include our group and individual modeling photos as well as a premium senior photo shoot with unlimited outfits and locations. A print package including two 8×10 and four 5×7. Your total investment is $550 (A value of $1,400). Half is due at the time of the contract signing and the remainder is due the day of your senior photo shoot.